Check out the photo below. Can you guess what's missing? Here's a hint: this garage doesn't have a service door, but it does have an automatic garage door opener installed.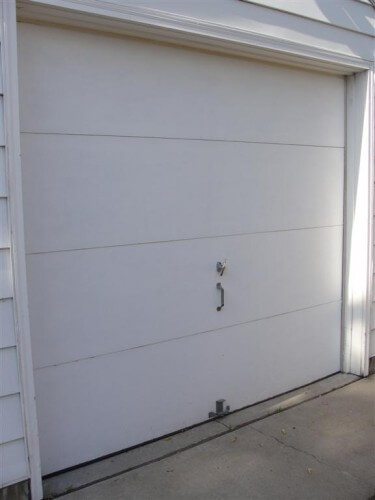 If you said "pizazz" you would be correct, and you might also make a good home stager, but that's not what I'm talking about today. This door is missing an emergency release.
If the power went out, the GFCI outlet inside the garage tripped, or the garage door opener failed, the owner would be locked out of this garage. The fix for this is quite simple; install an emergency release kit.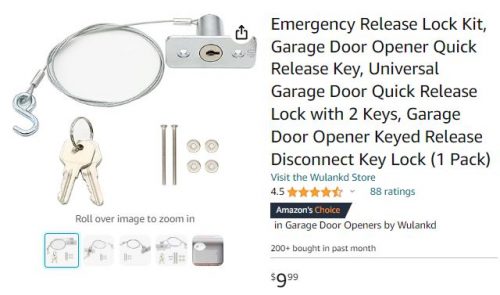 These kits cost about $10, and they take about ten minutes to install if you take your sweet time. This is a very DIY project. The only tools you'll need are a drill, drill bits, and a wrench. Check out my video above to see the process.
These emergency release kits are straightforward devices; they connect to the pull cord on the garage door opener, allowing you to disconnect your overhead door from the opener, as shown in the photos below.