Showings popped up again after last week's storm, in line with the increase in new listings. If you are a buyer with an eye on the market you probably noticed it. I know my clients did… I will be showing homes today.
Worried about how mortgage rates are rising again? It's a matter of adjusting to the 'new normal'. Mortgage rates from January 2008 to March 2020 averaged 4.32%, some of the lowest mortgage rates ever and what many of today's buyers came to expect to be the norm. However, the long term average rate from 1971 was 7.75%. Today's rates are moving closer to that norm. We don't know what 2023 will bring, but mortgage applications have slowed since the rates started to rise again. The silver lining could be reduced competition. Read more about it in the article below from our blog at Keeping Current Matters.
Sharlene Hensrud, RE/MAX Results – shensrud@homesmsp.com
What You Should Know About Rising Mortgage Rates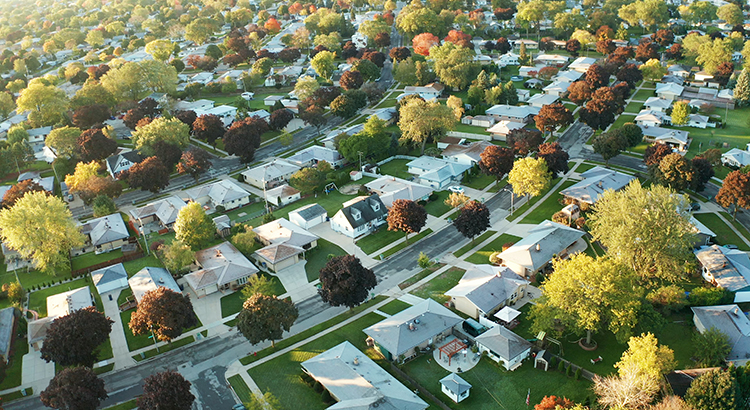 After steadily falling over the winter, mortgage rates have started to rise in recent weeks. This is concerning to some potential homebuyers as the combination of higher mortgage rates and higher prices have made homes less affordable. So, if you're planning to purchase a home this year, you too may be wondering if now's the right time to buy or if you should hold off on your search until rates come back down.
The recent uptick in rates has been driven by what's happening with inflation. Joel Kan, Vice President and Deputy Chief Economist at the Mortgage Bankers Association (MBA), explains:
"Mortgage rates increased across the board last week, pushed higher by market expectations that inflation will persist, thus requiring the Federal Reserve to keep monetary policy restrictive for a longer time."
The most recent weekly average 30-year fixed mortgage rate reported by Freddie Mac is 6.5%. It's the third week in a row that rates have increased and puts them at the highest point they've been this year (see graph below):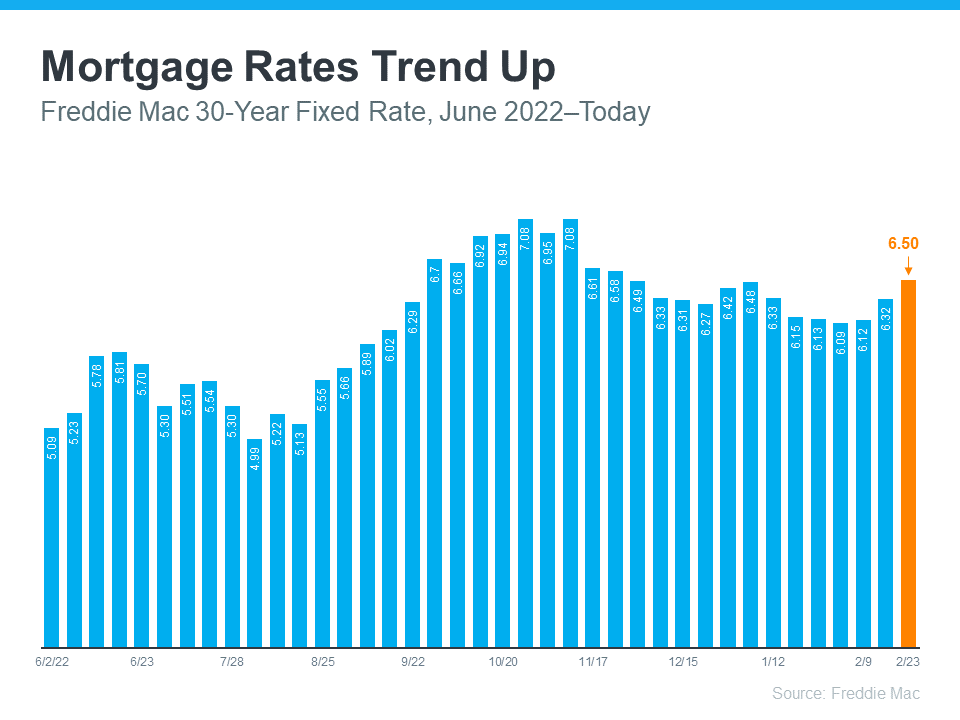 Advice for Home Shoppers
If you're thinking about pausing your home search because rates have started to go up again, you may want to reconsider. This could actually be an opportunity to buy the home you've been searching for. According to the MBA, mortgage applications declined by 13.3% in just one week, so it appears the rise in mortgage rates is leading some potential homebuyers to pull back on their search for a new home.
So, what does that mean for you? If you stay the course, you'll likely face less competition among other buyers when you're looking for a home. This is welcome relief in a market that has so few homes for sale.
Bottom Line
Over the last few weeks, mortgage rates have risen. But that doesn't mean you should delay your plans to buy a home. In fact, it could mean the opposite if you want to take advantage of less buyer competition. Let's connect today to explore the options in our local market.
One Major Benefit of Investing in a Home
An Expert Makes All the Difference When You Sell Your House »
The information contained, and the opinions expressed, in this article are not intended to be construed as investment advice. Keeping Current Matters, Inc. does not guarantee or warrant the accuracy or completeness of the information or opinions contained herein. Nothing herein should be construed as investment advice. You should always conduct your own research and due diligence and obtain professional advice before making any investment decision. Keeping Current Matters, Inc. will not be liable for any loss or damage caused by your reliance on the information or opinions contained herein.