This is a guest blog post by Matt Roach with Barrier Construction.
If you're in the market for new windows, you'll probably get a handful of quotes from different window replacement contractors before you make a choice. While there are varying levels of window quality to choose from that will affect the price of the job, perhaps even more important is the installation method of the new units. Today I'll discuss three primary installation methods, along with the pros and cons of each.
GOOD: Belly Insert- new window within an old frame
A Belly Insert method removes most of the old window system but leaves some parts of the frame in place. Then a new set of glass, sash, and frame is inserted into the old frame, and the original opening remains status quo.  
This can work well if the existing window frames are in good condition. This is the least intrusive method of replacing a window, and it's also the most cost-effect. 
Note: Pre-1978 houses may contain lead. Contractors must follow special rules when dealing with lead paint. To avoid this issue, some contractors may wrap the old frames with metal to get closer to a maintenance-free exterior. But this doesn't mean completely maintenance-free. Read on.    
In many cases, the existing frame has concealed problems. Many old Minneapolis and Saint Paul homes have wood window frames wrapped with aluminum, covering wood in very bad shape. The photos below show some examples of this: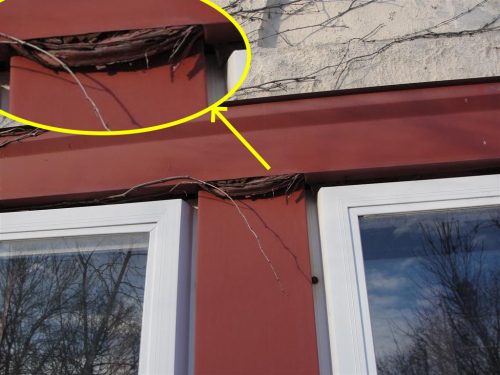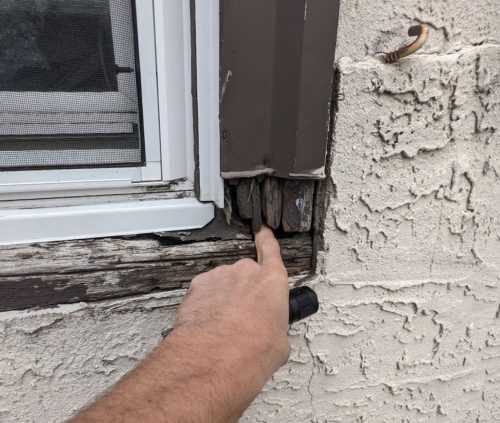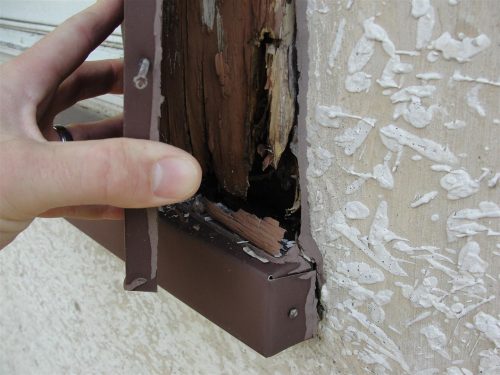 When water gets behind aluminum wrap, it leads to continued damage to the original frame. It can also reach into the wall system itself (behind the stucco or other cladding material).  To avoid this situation where you're essentially putting money over a problem, consider an intrusive stucco/cladding test to ensure there are no pre-existing problems that would likely require an upgrade in the overall window install strategy. 

In the example below, a window replacement contractor ran into some unexpected problems with the wall while replacing windows. The previous window had been leaking for a long time, leading to deteriorated wall sheathing below.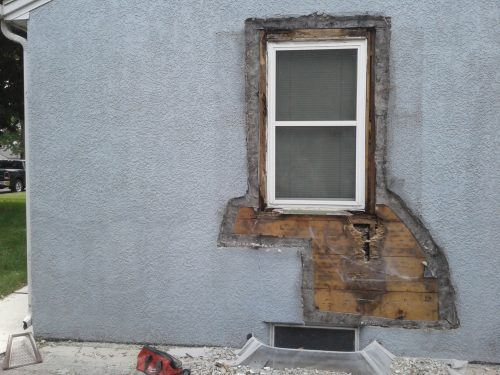 If this is what your wall sheathing looks like behind the siding, how will you know about it? The same way you'd know about any other type of concealed damage: you hire a contractor to open up your wall, or you have intrusive moisture testing performed.
BETTER: Retrofit Install with new frame
With a retrofit install, a replacement contractor will remove the old window down to the rough opening, and they'll leave the siding/wall cladding intact. They'll do this to minimize the cladding/siding impact, which can help to save you money. The replacement window will be sized for the exact opening and have a new frame. This is a better option because you won't risk any issues with concealed damage to the old frame.
The downside to this option is that you're at higher risk for water intrusion. Window installation methods changed significantly in Minnesota around 2006 to incorporate pan flashing. This creates an extra layer of defense at the base of the window to help prevent water from leaking into the wall. Check out BuildingScience.com for a great discussion of pan flashing. Window retrofits don't get this type of treatment.
Additionally, you're at risk for concealed damage. The photo below shows a retrofit window installed without incident, yet there was significant rot below the window from years and years of leaking. The homeowner discovered this a few years after having her windows replaced when she went to sell her home, and the buyers had intrusive moisture testing performed. A damage restoration contractor opened up the walls to find this: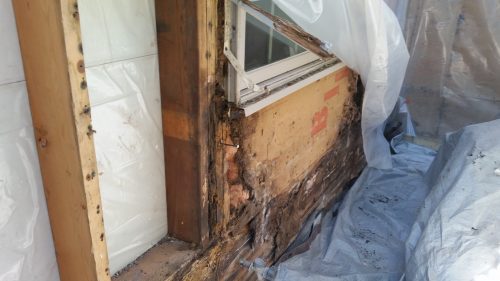 BEST: Full Replacement / New Construction Standards
The best method for replacing an existing window is a full frame replacement, which will require the removal of the surrounding siding. Your contractor will build a custom box frame in the existing opening, and they'll flash everything in accordance with today's standards for a new home. The photo below shows an example of this in progress: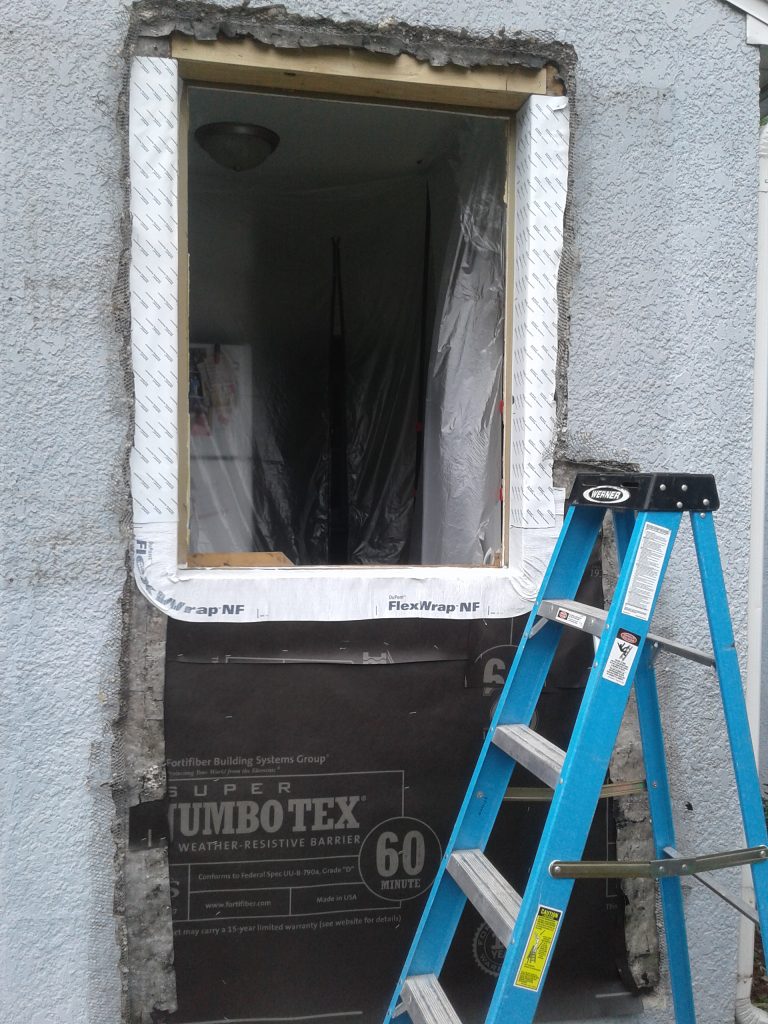 In this case, you'll notice that a large section of the stucco had to be removed below the window to give access to the rotted sheathing. Here's another example of this right before the new stucco is installed: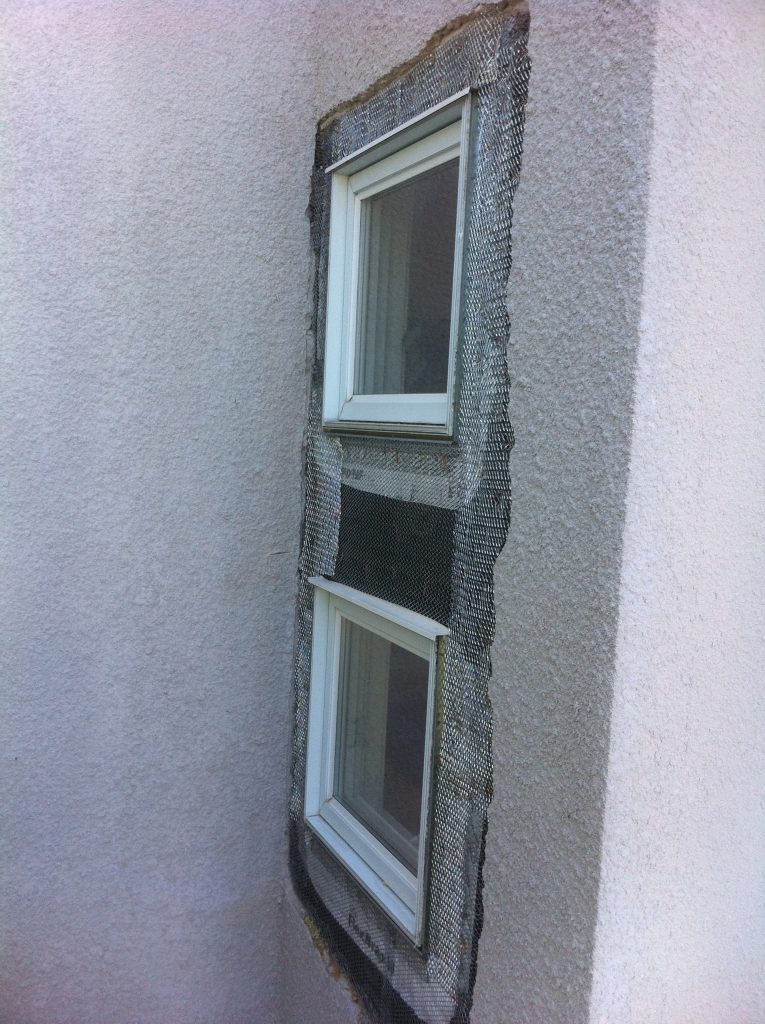 While this is the most expensive replacement option, the cost may not be significantly more than a retrofit frame.
Conclusion
If you're going to have windows replaced, full frame replacements are the best option. And if you'd like to ensure your walls are intact below the windows, have moisture testing performed before you have the windows replaced.
Special thanks to Matt Roach with Barrier Construction for his advice and photos. Call him for a free estimate if you need replacement windows.