….on a journey absolutely nobody wants to go on! That's right, the wax ring on our toilet failed, leaked for who knows how long, and now we have quite the bathroom renovation on our hands! Our family lives in a late 1940's story and a half home in Saint Louis Park, so we will be renovating our only full bath (thank goodness for our half bath!) floor to ceiling. The good news is homeowner's insurance will help cover part of the restoration, and it means we get to learn how to restore a small bathroom together!
Here's what we're currently working with:
We found THREE, yes, three layers of floor tile, our vanity was torn out, and part of the wall and tiles removed. Here's what we know will need to be restored:
Flooring
Vanity
Remove wall tile, including shower
Restore drywall outside of shower
Install new shower tile
These are the elements that absolutely need to be fixed, but we could also consider installing a new tub, a glass shower door, new mirror and lighting, creating regress storage, potentially a pocket door, and more!
For the mitigation and clean-up we are working with Bedrock Restoration and they have been incredible. The staff, Justin, Blaine, Joey, Dante and Angel, have brought humor and joy in an otherwise very stressful project. They've collaborated with us and the insurance agent, and have taken the time to explain each step thoroughly before moving forward. I'm happily surprised to say, it's been fun having them around to share a Diet Dr. Pepper, or for Dante, a protein shake!
Now that the space is clean and safe again, we'll be working with the restoration team to get the work started. We might even do a little kitchen update along the way, who knows! Follow along the journey and see what we design! For this week, the big reveal is the vanity, and let me tell you, we are in love!
Pottery Barn's Alderson 32″ Bathroom Vanity in Natural Oak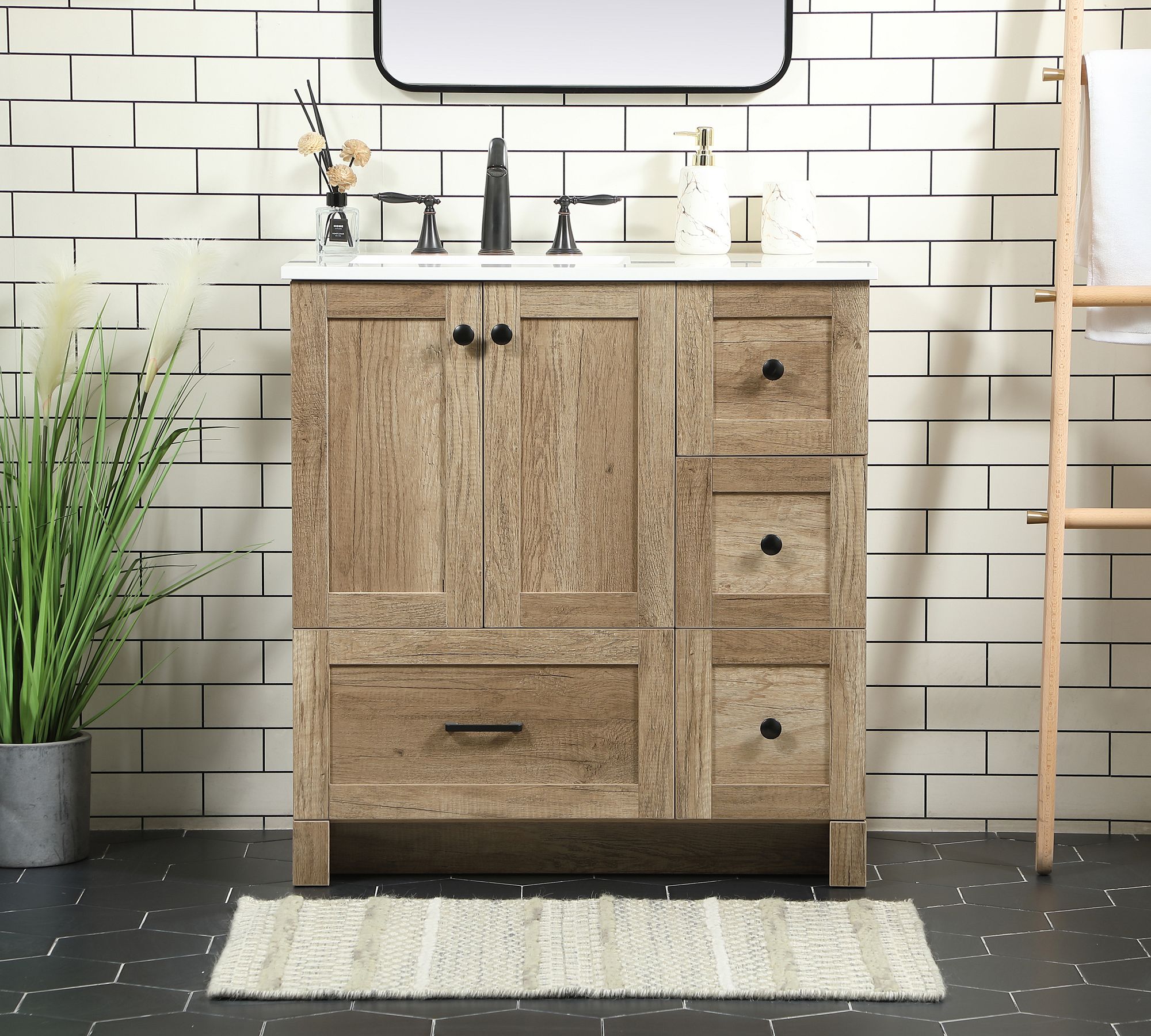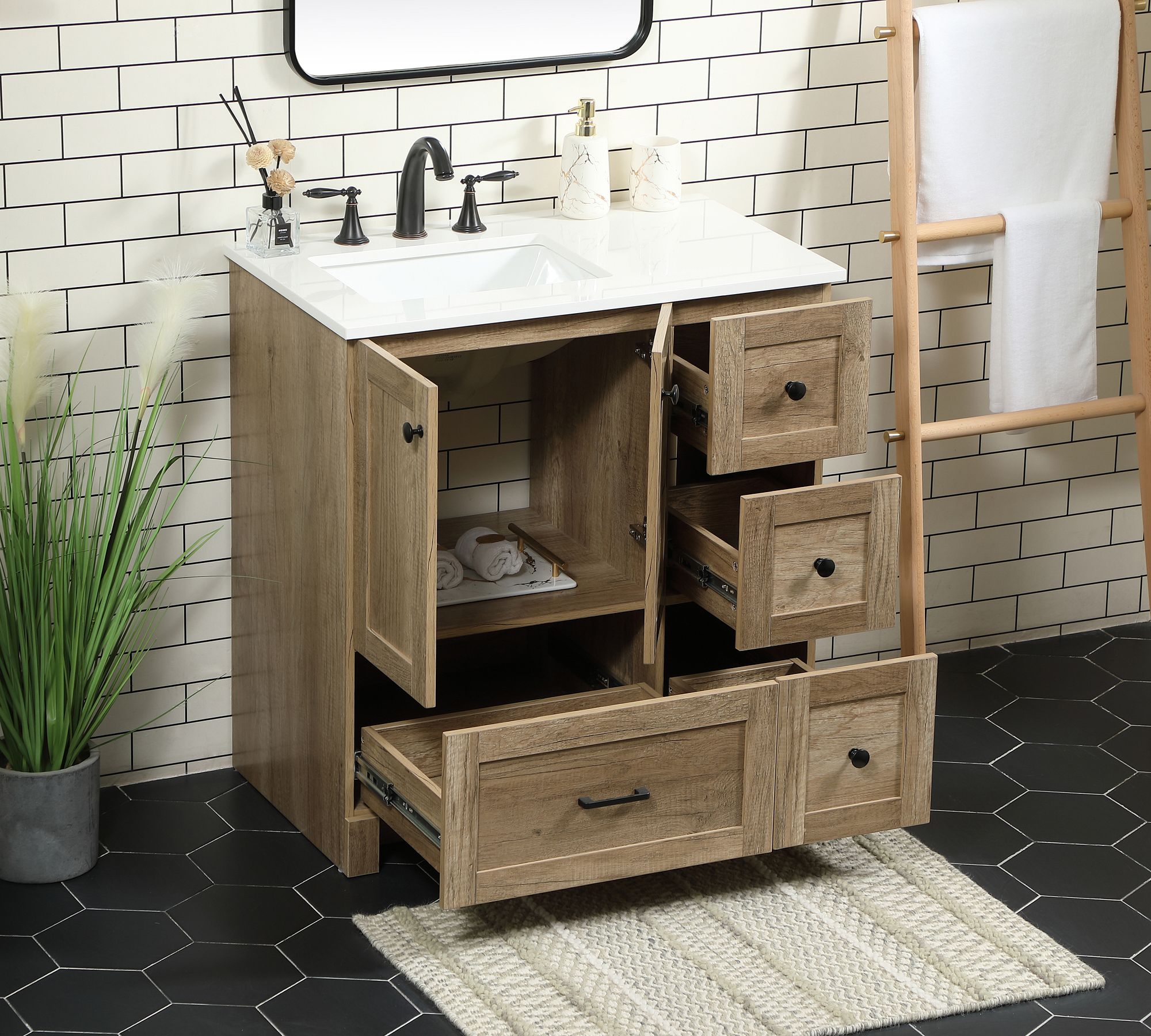 We want to add natural, timeless, elements to our design. Wood, stone and metals are great ways to ensure your space will stand the test of time and ride out any trends. We love this vanity for it's ample storage (four family members in one full bath calls for it!), the use of melamine to protect the engineered wood from little hands and bath splashes, and the timeless look of the stone countertop.
Tune-in next time to see what tile selections we made for the floor and the plan for the walls! Have you had an unexpected renovation experience? Send any advice and words of encouragement to katya@ahomerevival.com!
Guest Blogger: Katya Larsen, Stager, A Home Revival